Regular price
$1,497.00 USD
Regular price
$1,599.00 USD
Sale price
$1,497.00 USD
Unit price
per
Sale
Sold out
Key Features

1. High-quality 4K Streaming and ISO Recording
2. Versatile Connectivity with 4 HDMI and 2 USB Inputs, HDMI Output
3. Comprehensive Audio Support with Line and Mic Inputs, and Audio Output
4. NDI and SRT Input and Output for Seamless Integration
5. USB Webcam Output and External Hard Drive Compatibility
6. Multiple Streaming Options: Ethernet, Wi-Fi, 4G LTE, and USB Dongle
7. Built-in battery with a capacity of up to 75.48Wh (Up to 6 hours of use)
8. Network Bonding for Enhanced Reliability (Supports 3 Sims, Wi-Fi, and Ethernet)
9. Supports H.264 and H.265 Encoding
10. Multistreaming Capabilities to Facebook, YouTube, and RTMP (up to 3 platforms)
11. Multistreaming to TikTok and Instagram (2 vertical platforms)
12. All-in-One Functionality: Encoder, Monitor, Switcher, and Recorder
13. Live Switching from up to 10 Sources
14. SD Card for Recording and Storing Media Assets
15. Bright 8" Touchscreen LCD Display with 650 cd/m² Brightness

Elevate your live stream production to new heights with the YoloBox Ultra – the Portable Multi-Camera Live Streaming Studio that combines an Encoder, Switcher, Monitor, and Recorder all in one. This advanced device empowers you to create professional live streams from virtually any location, offering an expanded set of features and capabilities.

The YoloBox Ultra allows for 4K streaming, ISO recording of all video inputs separately, and horizontal and vertical streaming, effectively merging the best features of YoloBox and Instream. You can simultaneously stream to three horizontal platforms like Facebook, YouTube, Twitch, or custom RTMP destinations, or two vertical platforms including Instagram and TikTok. The YoloBox Ultra boasts numerous upgrades over the YoloBox Pro, including four HDMI inputs, two USB inputs, 4K streaming and recording, a Qualcomm 865 encoder/processor, H.265 encoding, a high-capacity 20,000mAh internal battery, and an 8" LCD touchscreen display with a brightness of 650 cd/m².

Furthermore, the YoloBox Ultra inherits various features from the YoloBox Pro, such as customizable graphics, Chroma key support, inviting guests, instant replay, auto-switching, video cropping, multi-views (PIP, Split View, Side by Side, News Layout, Triple), background music integration, fade-to-black transitions, audio mixing, web URL overlays, and the ability to input PDFs and images as video sources, among other capabilities.

With the YoloBox Ultra, you can aggregate up to five internet sources, including 4G LTE cellular, Wi-Fi, Ethernet, and a USB Dongle, into a single, faster, and more reliable connection to ensure a stable live stream. The intuitive 8" touchscreen display allows you to monitor the streaming image, input streams, and control interface, enabling easy switching between different sources with a simple touch. Additionally, the YoloBox Ultra provides an HDMI output, allowing you to display your stream locally on an optional HDMI display for convenient monitoring.

Supporting input resolutions up to 4K with H.264 and H.265 codecs, the YoloBox Ultra offers the flexibility to stream resolutions from 480p to 4K to any destination, both horizontally and vertically. You can record all video inputs and the program video in high-quality .mp4 format directly to the built-in SD card or a USB flash drive with a capacity of up to 1TB, giving you full post-production flexibility.

The YoloBox Ultra combines powerful features, versatile connectivity options, and a user-friendly interface, making it the ultimate companion for live streaming. Elevate your live broadcasts, captivate your audience, and unlock limitless creative possibilities with this all-in-one solution.

Highlighted Software Features:

- Inviting guests
- Chroma key
- Instant replay
- Auto-switching
- Video cropping
- Multi-Views (PIP, Split View, Side by Side, News Layout, Triple)
- Background music
- Fade-to-black transitions
- Audio mixing
- Web URL overlays
- Ability to input PDFs and images as video sources
- Built-in graphics (Titles, logos, images, lower-thirds, countdown timers, social overlays, web URL overlays) for enhancing your stream
- Import pictures and videos from an SD card or a USB flash drive
- Internal recording to SD card or USB flash drive (up to 1TB)
- Direct integration with YouTube, Facebook, and RTMP platforms
- Encoding options including CBR, VBR, and CQ
- Customizable graphic overlays

Additional Features:

- 4K Streaming: Enjoy high-quality 4K streaming, providing four times the resolution of 1080P for stunning video quality.
- ISO Recording: Capture and store each video input separately, allowing for flexibility in post-production.
- Horizontal & Vertical Streaming: Stream to both horizontal and vertical platforms, catering to a wide range of audiences.
- Network Bonding: Combine multiple internet sources for a faster and more reliable connection.
- Touchscreen Control: Utilize the 8" LCD touchscreen display for intuitive streaming and control.
- Stream YoloCast Events: Set up YoloCast events ahead of time for seamless outdoor live streaming.
- Video/Instant Replay: Enhance sports productions with real-time instant replay and save replays for later use.
- USB Webcam Out: Output video and audio to your computer for virtual meetings and guest invitations.
- Auto-Switching: Automatically rotate between various video sources, providing continuous and dynamic content.
- Video Cropping: Resize and adjust video input for a customized viewing experience.
- Wireless Phone Camera/Inviting Guests: Collaborate with remote guests and enhance interactivity.
- Switching and Encoding Functions: Switch between multiple sources and encode your content for live streaming.
- Graphic Overlays: Add branding elements, graphics, and scoreboard countdown timers to your stream.
- Audio Mixing: Fine-tune audio levels for high-quality sound.
- Internet Connectivity: Connect via Ethernet, Wi-Fi, or cellular service for seamless streaming.
- SD Card Input: Incorporate pre-recorded videos and media assets into your live stream.
- PDF & Images as Video Sources: Load PDFs and images as local sources to enhance your content.
- Battery Life: Enjoy up to 6 hours of use with the built-in 20,000mAh battery.

The YoloBox Ultra offers a comprehensive solution for all your live streaming needs, delivering exceptional performance and versatility in a single device.
Dimensions & Weight 
Height: 27.1 mm 
Width: 140 mm 
Length: 219 mm 
Weight: ≈ 981 g
Ports 
HDMI IN 1: Video input 

HDMI IN 2: Video input 

HDMI IN 3: Video input 

HDMI IN 4: Video input 

HDMI OUT: Video out to monitor or computer for Zoom/Skype meetings 

ETHERNET PORT: Connect to Internet by Ethernet cable 

USB Type-A 3.0: Video input( Support: webcam; portable storage device ; wireless usb dongle.) 

USB Type-A 3.0: Video input ( Support: webcam; portable storage device ; wireless usb dongle.) 

USB Type-C: Only for charging 

LINE IN(3.5mm): Stereo, connect to electric guitar or synthesizer 

MIC IN(3.5mm): Mono, connect to microphone for recording 

AUDIO OUT(3.5mm): Connect with monitor headphones 

USB Type-C: A fully functional interface supports input 

1/4'' Screw Hole: Mount Ultra with camera 

Nano-SIM Card Holder: Insert SIM card to connect to Internet 

SD Card Holder: Used for recording and loading graphics 

Power Button: Turn on and turn off
Input Power 
DC5V/9V/, 12V/15V
Power Consumption 
45W
Power Supply 
USB Type-C
USB Rated Output 
USB-A:5V/1A
Battery Capacity 
6800mAh
Monitor Screen Size 
8inch LCD Resolution: 1200*1920; Brightness: 650nits; Contrast ratio(1500:1), Viewing Angle (full viewing Angle), NTSC 80%
Local Video Inputs 
HDMI,USB-A
Video Over Ethernet 
RTMP/RTMPS/SRT
Video Input Connectors
HDMI,USB-A,RJ-45,USB Type-C
Video Input Aspect Ratios 
16:9; 4:3; 1:1
Video Input Deinterlacing 
No
Live Broadcast Video input Resolution 
480p/720p/1080p(up to 60fps)/4k 30fps
Video Encoded Format 
H.264 H.265
Video processing Bitrate control 
CQ, VBR, CBR
Hardware-Accelerated Video Encoding 
Optional
Video Output Signal Types 
FLV-RTMP,HDMI,UVC
Video Output Connectors 
HDMI OUT, USB-C
Video Output Streaming protocols 
RTMP, RTMPS, MJPEG, SRT
Live Broadcast Video Output Resolution 
480p/720p/1080p(up to 60fps)/4k 30fps
Analog Audio Input Connectors 
Line In, Mic In, 3.5mm
Digital Audio Inputs 
USB, HDMI, RTMP(From internet), Local video(From SD card)
Digital Audio Input Connectors 
USB-A, HDMI, USB-C
Audio Input Mute 
Yes
Audio Input Format 
32KHZ/44.1KHZ/48KHZ :16bit
Audio Encoded Format 
(AAC)44.1K/48KHZ 2Ch 16bit
Analog Audio Output 
3.5mm headphone jack
Digital Audio Outputs 
HDMI audio (Embedded), USB Audio (Embedded)
Record Formats 
MP4
Wi-Fi 
2.4G/ 5G(Support WiFi6)
4G Network 
4G Network Countries & Frequency Band For  Users: [Variant for North America(US/Canada/Mexico)] 
B2/B4/B5/B7/B12/B13/B14/B17/B25/B26/B41/B66/B71 
Notes: Mexico B4 For Non-US/Canada/Mexico 
Users: (EU: Variant for EMEA/India/Korea/Taiwan/South 
Asia/Latin/America/Australia/New Zealand) 
Users: B1/B3/B7/(B8) Notes: Thailand B1/B3 
Please note that the certification of Yolobox Mini is in line with the mainstream open 4G band requirements of operators in this country or region. For details, please refer to the approval report of this country or region.
USB Communication Standard 
USB 2.0 and USB 3.0
Ethernet Data Rate 
10/100/1000M, half/full duplex with autodetect
SIM Card Size 
Nano-SIM Card
SDCard format
FAT32(Under 128G), NTFS, EX-FAT
Operating Temperature 
0℃-40℃
Operating Humidity 
15%-85%, No Condensation 
Share
View full details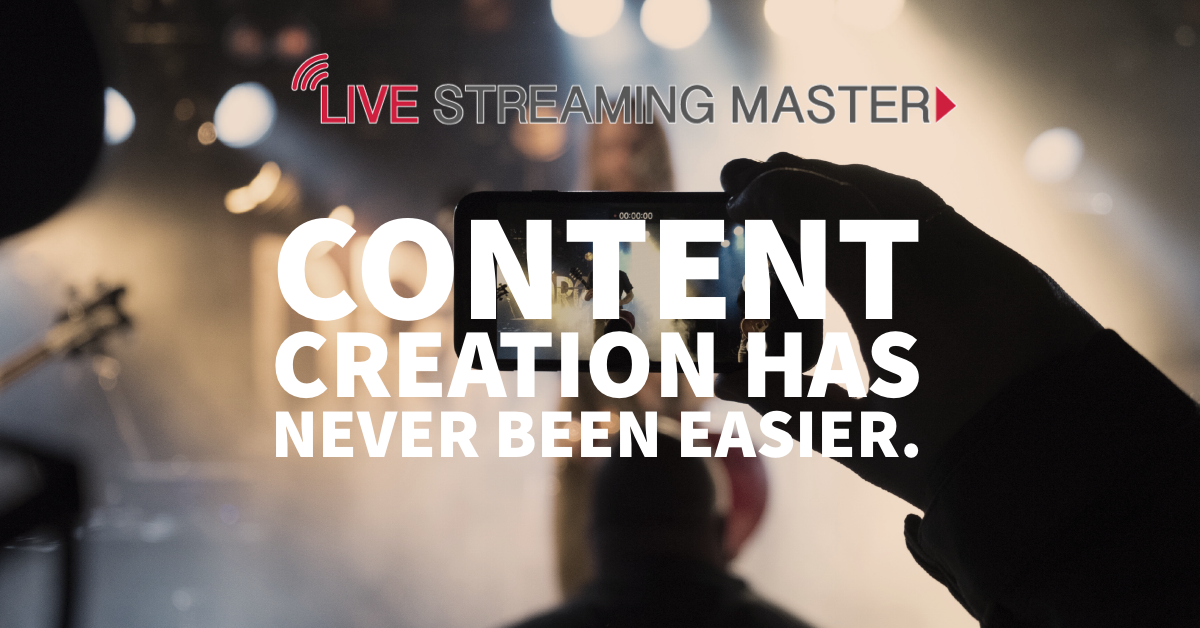 Best Brands at a great price
Each product is picked from the highest quality manufacturers for you to have quality productions for your business.
Shipping Available Nationwide in the 48 States

Within the US we offer quick shipping of your products. We will offer Free UPS Ground on all stocking orders of $1,500 or more shipped to your location in the Continental US where UPS Ground delivers. Drop shipments do not qualify for free shipping offer. Some exceptions may apply, contact us for more information.

Warranty

Each product has a manufacturers warranty. Please check their websites for details.