Regular price
$999.00 USD
Regular price
Sale price
$999.00 USD
Unit price
per
Sale
Sold out
The Ultimate 12G-SDI/USB to NDI Bi-Directional Converter

NDI & NDI|HX. Encoding & Decoding. All-in-One Solution

Meet the Comprehensive NDI Converter - Kiloview N50

Kiloview N50 is the all-in-one NDI converter that leverages cutting-edge FPGA technologies, advanced AVC/HEVC algorithms, and NDI algorithms. This powerful device handles both encoding and decoding within a single unit, fulfilling all your requirements for IP-based video transmission. N50 supports 12G-SDI format encoding and decoding for both NDI High-bandwidth and NDI|HX2/3 using H.264/H.265.

Ultra-Low Latency Encoding & Decoding

In encoding mode, the N50 effortlessly transforms a 4K 12G-SDI video signal into NDI and NDI|HX streams. In decoding mode, it seamlessly adapts to NDI and NDI|HX formats, catering to your specific needs. N50 ensures a smooth NDI transmission with an impressively low latency of less than 80ms.

Professional-Grade Color Performance

N50 boasts support for the professional YCbCr 4:2:2 color space and a 10-bit color depth, although the common 8-bit color depth is also available. With these features, N50 delivers superior color and image quality that meets the rigorous standards of the broadcast and medical industries.

Built-In LCD Screen and Scroll Wheel

Much like its sibling, the Kiloview N60, the N50 prioritizes user experience. It features a large color LCD screen for users to access unit parameters anytime, anywhere. The screen can also serve as a convenient tally indicator, working in conjunction with the small tally on the back panel, providing real-time PVW or PGM status checks for field personnel. The scroll wheel empowers users to customize settings, toggle on/off functions, establish quick shortcuts, and effortlessly control all video sources.

USB Extension

N50 offers both USB 3.0 Type-A and USB 3.0 Type-C interfaces, opening doors to various possibilities:

- Use USB 3.0 Type-A for connecting a web camera as a video input source for encoding.
- Employ USB 3.0 Type-C to connect to a PC for USB video input.
- Control PTZ cameras through USB expansion.

These USB extensions seamlessly integrate NDI technology into applications like video conferencing, image processing, and PTZ camera control.

Audio and Intercom

N50 supports 12G-SDI embedded audio and 3.5mm analog audio encoding/decoding. It also accommodates an extended USB audio interface, such as a USB headset, enabling real-time intercom between Kiloview device operators and the associated Kiloview Intercom System (KIS) group.

PTZ Control

N50 supports PTZ control through USB to serial RS-232/RS-485/RS-422. It also embraces network control protocols (e.g., Sony Visca/PELCO-D/PELCO-P) for external PTZ control.

Versatile Power Supply Options

N50 offers two Ethernet interfaces, with one supporting PoE (IEEE 802.3AT) power supply. By simply connecting a network cable, you can access both power and network transmission. It also supports a DC 12V power supply, allowing you to power the device using a portable charger or camera battery.

TF Storage

N50 provides TF storage expansion for encoding NDI video recording directly onto a TF card (local recording supports MOV format). This feature ensures your recording process remains uninterrupted, even in the face of network delays, interruptions, or fluctuations.

Central Management with Kilolink Server

N50 seamlessly connects to the Kilolink Server, optimizing media transmission across all Kiloview products through available network links. This central management solution streamlines device management, monitoring, and control throughout the entire workflow.

Compatible with Leading Tools

N50 seamlessly integrates with popular tools such as TriCaster, vMix, OBS, and more. This flexibility allows you to carry out your video production anytime, anywhere.
NDI Bandwidth Requirement
Resolution: Default Bitrate
4KP60: 250Mbps
4KP30:     200Mbps
1080P60: 125Mbps
720P60: 90Mbps

Video input
1*4Kp60 12G-SDI 2.0

Video output
1*4Kp60 12G-SDI 2.0(Loop or decoding output)

Audio port
1*3.5mm Line in
1*3.5mm Line out

Network
2*RJ45 1000Mbps Ethernet port
Ethernet 1 with PoE (IEEE 802.3AT, 24W Max)

Video resolution
Input: up to 3840x2160 60fps (4Kp60), lowest 720p50
Output (decoding or loop out): up to 3840x2160 60fps (4Kp60), lowest 720p50

NDI® codec capacity
1x NDI® FB/HX encoding or 1x NDI® FB/HX decoding

NDI®CODEC feature
SpeedHQ (NDI CODEC): SHQ0, SHQ2
ISO MPEG-4 Part 10: Advanced Video Coding (AVC)/ITU H.264
ISO MPEG-H Part 2: High-Efficiency Video Coding (HEVC)/ITU H.265
AVC (H.264): Baseline, Main, High, High10, High 4:2:2 up to 5.2 level
HEVC (H.265): Main, Main Intra, Main10, Main10 Intra, Main 4:2:2 10, Main 4:2:2 10 Intra up to 5.1 High Tier

Audio encoding and decoding
NDI Audio; AAC-LC, Opus, G.711 a-Law/u-Law; other software expansion

USB
1*USB3.0 (type A)
1*USB3.0 (type C)

Human-computer interaction
1.96〞LCD screen, KILOVIEW Magic Rotor

TF storage
Support TF card for recording, capacity up to 2TB

Tally
Built-in OLED panel available as front/rear Tally

Power
DC 12V (5.5/2.5)or PoE

NDI
Support both NDI and NDI|HX 2.0 (Note: It will support NDI|HX 3.0 in the near future)

Typical Bitrates
SpeedHQ (NDI CODEC):
4Kp60: 250Mbps, 1080p60: 132Mbps, 1080p30/1080i60: 112Mbps, 720p60: 105Mbps
480i60: 62.5Mbps
AVC (H.264):
Adjustable from 1Mbpsto 120Mbps. >24Mbps (4Kp60); >10Mbps(1080p60).
HEVC (H.265):
Adjustable from 1Mbps to 120Mbps. >15Mbps (4Kp60); >6Mbps(1080p60).

Recording
TF card available for local storage to .mov filles.
Support remote recording with KILOVIEW Recorder System, ensuring reliable recording together with Kiloview Smart Recording technology (TF card required).

Voice intercom
Support voice intercom by USB headset between devices directly, or with KILOVIEW Intercom server.

PTZ
Support PTZ control through USB to serial RS232/485/422;
or PTZ control over IP with different protocols, no extra cable required

Input with Web Cam via USB
Support video input from Web Cam via USB 3.0 (Note: license required)

Connection with PC via USB
Support connection with PC via USB Type-C, as a video capture device (Note: license required)

Management
Web UI and remote management with KILOVIEW KiloLink Server

Firmware update
Firmware upload by Web UI and remote upgrade with KILOVIEW Kilolink Server

Mounting
Support cold-shoe mounting and V-mounting

Power Consumption
16W Max

Certificates
CE/ FCC/ROHS

Dimension
135.00*123.60*35.00mm
Share
View full details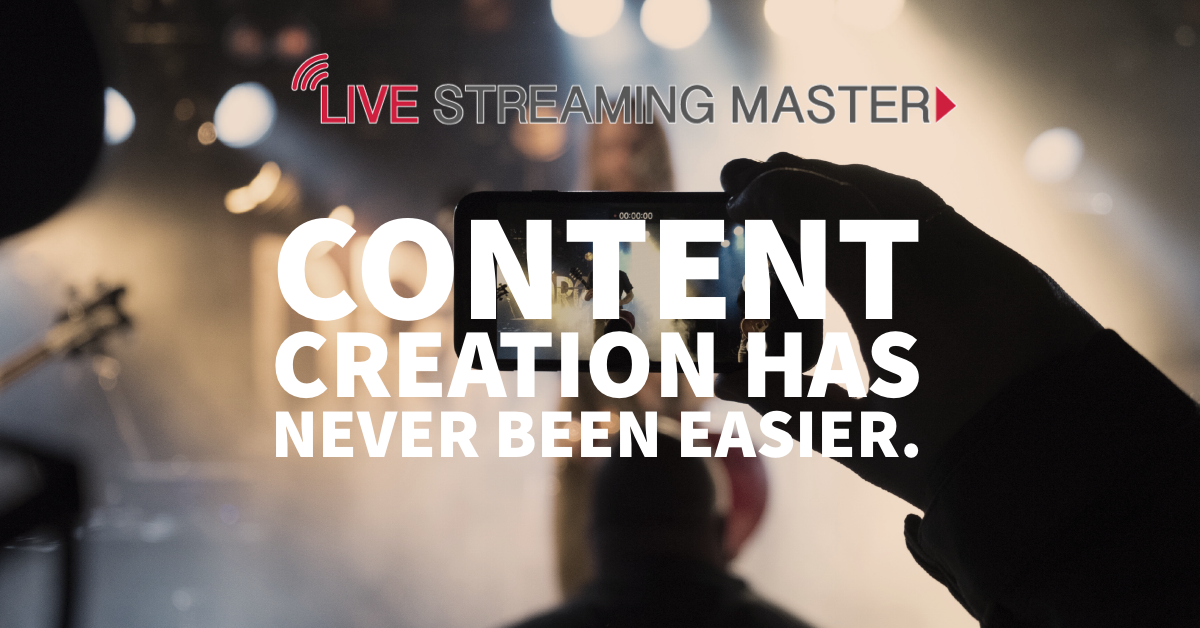 Best Brands at a great price
Each product is picked from the highest quality manufacturers for you to have quality productions for your business.
Shipping Available Nationwide in the 48 States

Within the US we offer quick shipping of your products. We will offer Free UPS Ground on all stocking orders of $1,500 or more shipped to your location in the Continental US where UPS Ground delivers. Drop shipments do not qualify for free shipping offer. Some exceptions may apply, contact us for more information.

Warranty

Each product has a manufacturers warranty. Please check their websites for details.