Regular price
$799.95 USD
Regular price
Sale price
$799.95 USD
Unit price
per
Sale
Sold out
SDI2USB 3.0 newest external video grabber captures and records uncompressed production-quality images and videos directly from 3G-SDI, HD-SDI and SD-SDI sources.
SDI2USB 3.0™ Epiphan's newest external video grabber captures and records uncompressed production-quality images and videos directly from 3G-SDI, HD-SDI and SD-SDI sources. To meet demands for transferring data at faster speeds, SDI2USB 3.0 supports USB 3.0 technology.
SDI2USB 3.0 captures video and audio from any 3G-SDI, HD-SDI and SD-SDI source in resolutions up to 1920×1200 (including 1080p), regardless of video content. SDI2USB 3.0 captures images at 60 frames per second (uncompressed) in YUV 4:2:0 color formats when connected to a USB 3.0 (SuperSpeed) host. SDI2USB 3.0 is backward compatible with USB 2.0 connections.
SDI2USB 3.0 is self-powered through the USB port and requires no external power source. It is rugged, portable and small enough to fit into a shirt pocket, making it easy to transport between locations and integrate into existing systems.
Integration is simple, secure and non invasive.  Our portable video grabbers work with the source device without software and hardware modifications; making SDI2USB 3.0 one of the most secure and reliable solutions for capturing high resolution SDI video.
Epiphan recommends SDI2USB 3.0 for AV professionals who capture and record production-quality video directly from SDI sources.
Captures video and audio from 3G-SDI, HD-SDI and SD-SDI camera sources
Supports USB 3.0 or USB 2.0 data uplink
Provides confidence monitoring when an SDI monitor or projector is connected to the output port
Provides true 24-bit color and consistent frame rate performance regardless of video content
Captures resolutions up to 1920×1200 at 60 frames per second, including 1080p
Interfaces with multiple third party applications compatible with DirectShow on Windows, Video4Linux on Linux, QuickTime on Mac OS X 
Sources power from USB port, no external power supply required
Features a durable aluminum enclosure
The SDI input port is designed to capture video signals from 3G-SDI, HD-SDI and SD-SDI and embedded audio from SDI sources.
SDI OUTPUT PORT FOR CONFIDENCE MONITORING
Connect a monitor or projector to the SDI output port to monitor the input signal and make quick adjustments on the fly!
DESIGNED WITH USABILITY IN MIND
SDI2USB 3.0 can be inconspicuously set up on the medical cart, lecture podium, or desk; all within easy reach.
Rugged yet lightweight design is ideal when moving from office to boardroom, laboratory or anywhere you need to capture and record video.
Power over USB eliminates the need for AC power connection; the device is powered directly over the USB port.
Roughly the size of a box of paper clips, it can easily be slipped in your pocket or laptop case.
No internal fans or other moving parts; it is silent and reliable.
TRANSFER LARGE FILES FASTER USING USB 3.0
Capable of transferring uncompressed video to your computer or laptop in beautiful HD at 60 fps.
Supports USB 3.0 and USB 2.0 data uplink.
Add company-related information, corporate color and a time stamp to identify your video.
Choose color, style and location on the screen where your custom information is displayed.
Delivers high quality output
The frame rate is independent of the captured content; slow moving video and fast moving video is captured at the same rate.
No matter what content you capture you can depend on a consistent frame rate.
With no compression, SDI2USB 3.0 captures and transfers every pixel of the frame.
INVALUABLE TOOL FOR LIVE PRODUCTION
SDI2USB 3.0 solves an age old problem when live production AV professionals want to transfer video content from a professional grade video mixing console to a laptop or desktop computer.
SDI2USB 3.0 connects to the mixing console's SDI output port and the USB input of a laptop or computer.
Video is quickly transferred to a laptop or desktop computer.
FLEXIBLE RECORDING OPTIONS
Control how SDI2USB 3.0 records images and video.
Record captured images and video as a series of consecutively saved graphic files or as one video file.
EPIPHAN'S CAPTURE TOOL AND DRIVERS
All our video grabbers come with Epiphan's capture software and drivers which provide a seamless interface to a wide range of industry-standard encoding and streaming software.
Download the latest drivers and software from our website.
To maintain the highest standard of product performance we upgrade the video grabber firmware from time to time.
All upgrades are free and your video grabber notifies you when a firmware upgrade is available.
OUT OF THE BOX AND READY TO CAPTURE
Ready to capture as soon as it has power and an input signal 
EASY INTEGRATION WITH MULTIMEDIA APPLICATIONS
Saves captured images and video to the most widely used video file formats, AVI files on Windows, and MOV files on Mac.
SIMPLE SETUP AND NAVIGATION
Professionals can focus on their core business, without having to navigate through a complex user interface, connectors, and cables.
SDI2USB 3.0 comes with all the cables and connectors you need to capture 3G-SDI, HD-SDI, and SD-SDI signals.
With the click of a button, professionals can capture and record input from any device.
Share
View full details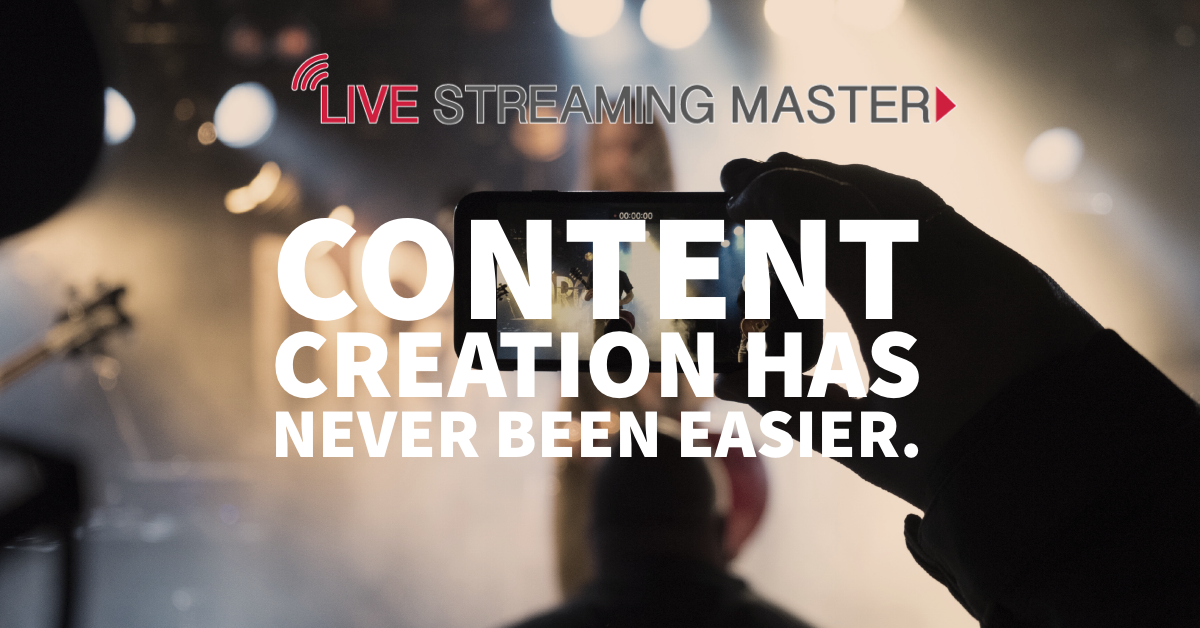 Best Brands at a great price
Each product is picked from the highest quality manufacturers for you to have quality productions for your business.
Shipping Available Nationwide in the 48 States

Within the US we offer quick shipping of your products. We will offer Free UPS Ground on all stocking orders of $1,500 or more shipped to your location in the Continental US where UPS Ground delivers. Drop shipments do not qualify for free shipping offer. Some exceptions may apply, contact us for more information.

Warranty

Each product has a manufacturers warranty. Please check their websites for details.