Regular price
$299.00 USD
Regular price
$399.00 USD
Sale price
$299.00 USD
Unit price
per
Sale
Sold out
Introducing ZATO CONNECT, the latest addition to ATOMOS' CONNECT product line, which pioneers an entirely new category of ATOMOS products. This compact 5-inch device is purposefully designed to serve as a user-friendly gateway to ATOMOS Cloud Studio.
ZATO CONNECT boasts broad compatibility, supporting nearly all HDMI and USB UVC sources for seamless live streaming and video conferencing experiences. Equipped with Wi-Fi 5 and Gigabit Ethernet connectivity (via USB-C), this device ensures optimal network compatibility and performance.
Beyond its streaming and cloud connectivity capabilities, ZATO CONNECT enhances web conferencing by offering the capability to incorporate overlay graphics. Moreover, the device can convert HDMI sources into webcam signals, allowing compatibility with popular conferencing software such as Microsoft Teams, WebEx, Slack, Skype, Discord, Zoom, and more.
To simplify setup and operation, ZATO CONNECT comes bundled with AtomOS Lite software, encompassing all the essential tools required for a hassle-free experience. This user-friendly device is designed to make your streaming, conferencing, and content enhancement needs more accessible than ever before.
Key Features:
Livestream directly to Facebook Live, Twitch, YouTube, and more 
Transform HDMI and mirrorless cameras with plug-and-play UVC webcam out for meetings and presentations in Microsoft Teams, Skype, Slack, Zoom, and many others
Connect almost any HDMI device up to 1080p60 or any USB webcam at up to 1080p30
Mix audio levels from HDMI camera input, USB webcam & external mic/line inputs
Add custom PNG overlay graphics to create lower thirds, logos, and watermarks
Monitor Assist features including zoom 2x, 9 grid, and extensive frame guides
Stream, record, and output your program simultaneously, to get your content online without limitation
Playback pre-recorded content "as live" via network streaming, UVC webcam, HDMI, or all at the same time
5-inch full HD, SuperAtom (1000nit) display for great visibility in even the brightest of locations
Wi-Fi 5 and 1Gbe Ethernet (via included USB-C adapter) to share your work with the world
Now everyone can monitor, stream, and engage with social platforms and video conferencing ZATO CONNECT has been designed to act as a compact, easy-to-use gateway to ATOMOS Cloud Studio. The device supports nearly all HDMI and USB UVC sources to live stream to Facebook Live, Twitch, YouTube, and other social sites, or can be used to create a webcam source for Microsoft Teams, Slack, Zoom, and other conferencing software.
The implementation of the AtomOS Lite software provides an intuitive and easy-to-use experience for new customers. The software includes all the essential tools, so it feels familiar for existing customers too. With a compact form factor, the SuperAtom IPS 5-inch (1000nit) display, Wi-Fi 5, USB-C, and Ethernet (via USB-C adapter) connectivity, as well as, NP-F battery or USB-C PD power options, ZATO CONNECT is an ideal companion for live streaming in the field, the studio, or wherever else it travels.
Stream From Anywhere
Livestreaming and high-quality video conferencing is made easy and accessible with ZATO CONNECT. With support for HDMI and USB UVC cameras or video sources, the device is equipped with Wi-Fi 5, Gigabit Ethernet (via USB-C), and the ability to join cellular hotspots, everyone can stream to Facebook Live, Twitch, and YouTube, or create high-quality video for Microsoft Teams, Slack, and Zoom from anywhere.
Streaming Simplified
Anyone can set up a live stream (using ATOMOS Cloud Studio) and create high-value video content with the easy-to-use ZATO CONNECT. The 5-inch touchscreen display can be used to switch between sources and monitor the outgoing program stream. The device is compact enough to mount on a DSLR or mirrorless camera rig. It's equally at home next to a PC, Mac computer, or gaming console. Streaming has never been easier and ZATO CONNECT is the ideal, all-in-one solution.
Comprehensive I/O
While incredibly compact, the ZATO CONNECT lives up to its name. Featuring input and output ports for both HDMI and USB UVC, the device can transform the output from a wide array of video equipment into a live stream or webcam source. The 3.5mm audio jack can also be used to add microphone or line sources and the ZATO CONNECT can be used to mix them with embedded audio from HDMI or USB UVC.
Go Live or As Live!
Each live stream can be recorded as a local H.264 backup to an SD card. With the ability to combine recorded sources with live content, it's possible to take one of these recordings and stream the content "as live" with ZATO CONNECT. This opens lots of creative opportunities and adds value to any stream or video presentation.
Get your Audio in the Mix
ZATO CONNECT includes an audio mixer, which can be used to adjust and combine audio signals from the 3.5mm analog input with the embedded audio from HDMI and USB UVC sources. Each channel can be adjusted independently and mixed down to a single stereo track for a live stream, recording, or video presentation.
An Essential Toolkit
Whether it's configuring streams, switching between sources, recording, playback, mixing audio, or adding effects, AtomOS Lite on the ZATO CONNECT makes it all a breeze. The software features a number of key tools including overlay effects, image zoom, and frame guides that will help add value to every stream or video conference.
Create an Identity
Whether through a live stream or virtual meeting, video has become an everyday part of all our lives. Today businesses, influencers, entrepreneurs, houses of worship, and educators all use video to establish an identity or reinforce a brand. Compelling content can make a difference and help emphasize branding, and core messages, or even empower sponsorship opportunities. Applying graphic overlays to streams or watermarking recorded content is easy with ZATO CONNECT.
Perfect In Combination With...
Any HDMI and USB UVC cameras or video sources ready to live stream to Facebook Live, Twitch, YouTube, and other social sites, or to create a webcam source for Microsoft Teams, Slack, Zoom, and other conferencing software.
Perfect For...
Influencers
Vloggers
YouTubers
Education / Students
Corporate / Entrepreneurs
House of Worship
Conferences / Events
What's in the box
2 x Wi-Fi Antennas with black caps
5 x Antenna colored caps: White/Red/Yellow/ Black/Green
2 x Antenna Top Caps
2 x Antenna Mount Cover
1 x USB-C to USB-C Cable
1 x Antenna Storage Pouch
1 x Quick Start Guide, 1 x Screen Cloth
Specs:
Physical Specifications
Height (mm/inches)
91,5mm / 3.6"
Width  (mm/inches)
151mm / 5.94"
Depth  (mm/inches)
29,5mm / 1.16"
Weight (grams/lbs) without battery / accessories
245g / 8.64oz.

Environmental
Ambient operating temperature (C/F)
Up to 40 Degrees Celsius

Construction & Control    
Body
Polycarbonate ABS Plastic
Cooling
Passive
Network Config settings
Auto-Join WiFi, DHCP, Manual Network Configuration
Multi-function button
Power / lock Screen

Power
Input voltage range
6.2V to 16.8V
Max wattage
20W
USB
USB-PD
Compatible batteries
1 x NP-F / L-Series
Battery voltage
7.2V
DC in connector
via locking DC Jack on optional Battery Eliminator (5.5mm OD & 2.1mm ID)
D-TAP
Via optional D-Tap to DC cable

Display
Touchscreen
SuperAtom IPS panel (capacitive touch)
Size
5.2"
Resolution
1920 x 1080
Viewing angle
178 + H & V
PPI
427
Bit depth
10-Bit (8+2 FRC)
Backlight Type
Edge
Brightness (cdm2 / Nits)
1000
Color Gamut
Rec709

Video In/Out
HDMI in
1 x HDMI 1.4 (up to 1080p60)
HDMI Out
1 x HDMI 1.4 (up to 1080p60)
USB In
Webcam up to 1080p30
USB Out
Webcam up to 1080p30 NO CATEGORY ON WEBSPECS FOR THIS
Bit Depth
8-Bit
Video Chroma Subsampling
YCbCr 420

Audio In/Out  
Audio Quality
16-Bit / 48kHz
Audio Codec
PCM (In & Out) & AAC (Streaming & Recording)
HDMI 
2ch, input dependent
Analogue Audio in
3.5mm Jack - 5v power
Analogue Audio Out
3.5mm Jack
USB
USB Webcam 2ch
Headphone out
3.5mm Jack

Network    
Ethernet
via USB-C Dongle
Wi-fi
Wi-Fi 5
USB Host
USB Webcam
Atomos Cloud
Connect to Atomos Cloud Studio services
Cellular
Connect to Hot Spot via Wi-Fi

Web Streaming
USB UVC
Yes, up to 1080p30
RTMP / S
Yes, authenticate and configure via Atomos Cloud Studio

Resolution & Frame Rates (Record, Monitor & Playback) 
FHD 1920 x 1080 Progressive
up to 1080p60
1280 x 720 Progessive
up to 720p60

Recording CODEC  
h.264
up to 1080p60
Codec option
LQ, MQ, HQ

Playback
H.264
Clips recorded on-device
HDMI out
up to 1080p60
UVC out 
up to 1080p30

Monitoring 
SDR
Native

Supported media    
Main SD
SD UHS-1 (up to 128GB size)

On screen tools
2 x Zoom
Tap to zoom
Grid markers
9 grid
Frame guides
16:9, 1.91, 4:3, 1:1, 4:5, 9:16
Display Flip
Vertical and Horizontal (Selfie mode)

Supported Applications
H.264
All Applications with support for H.264 in .MP4 wrapper

Warranty
Standard
1 Year
Share
View full details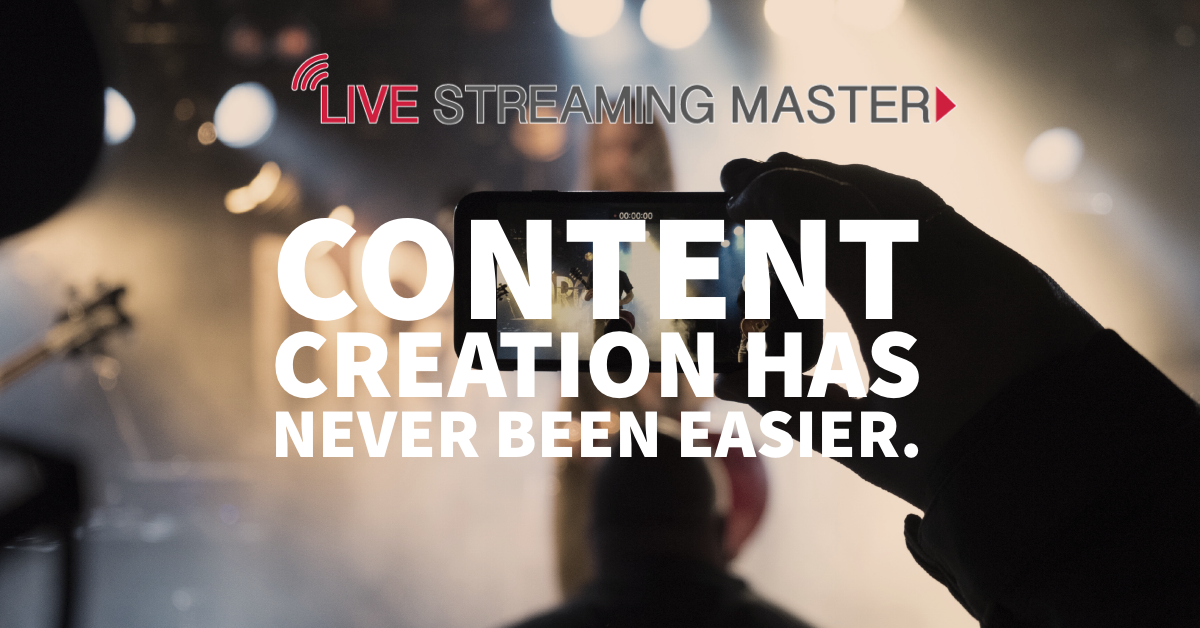 Best Brands at a great price
Each product is picked from the highest quality manufacturers for you to have quality productions for your business.
Shipping Available Nationwide in the 48 States

Within the US we offer quick shipping of your products. We will offer Free UPS Ground on all stocking orders of $1,500 or more shipped to your location in the Continental US where UPS Ground delivers. Drop shipments do not qualify for free shipping offer. Some exceptions may apply, contact us for more information.

Warranty

Each product has a manufacturers warranty. Please check their websites for details.