Regular price
$1,995.00 USD
Regular price
Sale price
$1,995.00 USD
Unit price
per
Sale
Sold out
Sumo 19
The perfect on-set monitor recorder and switcher. Sumo's 19" screen allows you to really see what's going on in your image.

Proven.Reliable.
With a bright (1200nit), HDR touchscreen covering the DCI-P3 (P3) Color Gamut, the ability to record Apple ProResRAW up to 6Kp30, and a rugged and versatile design, the SUMO 19SE is the perfect addition to an on-set video village. With four independent inputs, it can also be used to switch and record each ISO stream up to 1080p60 and has full-sized XLR connectors for professional audio workflows.

Rugged and versatile design suitable for every application

1200nit HDR
Touchscreen

ProRes RAW
Up to 6K

4x ISO+Program
Record

Live Switch
Program Out

Record up to 6Kp30 ProRes RAW
Unlock the true potential of SDI RAW cinema cameras with the Sumo 19SE. Preserve the pristine quality of the data from the camera sensor by recording in Apple ProRes RAW at up to 6Kp30, 4Kp60 DCI/UHD, and 2Kp240 DCI/HD, or record in CinemaDNG at up to 4Kp30 DCI. Sumo 19SE is compatible with the Sony FS series cameras, Canon C300MKII/C500, Panasonic EVA-1/Varicam LT, and more.

10-bit ProRes and DNx up to 4Kp60
Video from any camera or digital video source can be captured via SDI or HDMI. Record up to 10-bit 4:2:2 in Apple ProRes or Avid DNxHR codecs at 4Kp60. With support for multiple inputs via SDI, the SUMO 19SE provides the ability to record up to 4 x inputs and also supports ProRes LT and DNxHD 36 for extended recording times.

High-bright & HDR monitoring
With 1200nit brightness, 19-inch, 1920 x 1080, and 10-bit processing all built into a rugged enclosure, the SUMO 19SE is at home in any location. SDI and HDMI i/o support a wide range of inputs and provide signal cross-conversion with 4K>HD down conversion options.

Live Quad-channel HD Switching & Recording
Record up to four 1080p60 streams simultaneously (via 3G SDI Level A Only) as separate ISOs, as well as a fifth "program" channel of your switched feed, whilst cueing and switching in real-time. Display the resulting mixed output (via HDMI or SDI) live on set or use an HDMI to USB capture device to output the switched feed for live streaming. Switching is asynchronous, eliminating the need for expensive locked sources and allowing the use of more affordable cameras that do not support timecode/genlock inputs.

Two stereo-balanced XLR inputs with 48V
The full-size XLR connectors with 48V phantom power allow you to connect two external microphones with balanced analog audio recording and monitoring. The SUMO 19SE also has dedicated meters, gain controls, and adjustments for frame delay on each channel. Mic or line-level audio can be seamlessly synchronized with embedded audio from HDMI and SDI sources.
Physical Specifications    
Dimensions (W x H x D mm)
310mm / 12.2" x 504 mm / 19.8" x 63mm / 2.5"
Weight    
Mount points    T
op: 4 x 1/4' 20, 2 x 3/8", Bottom: 6 x 1/4' 20, 3 x 3/8" Right: 4 x 1/4' 20, 2 x 3/8", Left: 2 x 1/4' 20, 1 x 3/8"
VESA mount    
Environmental    
Ambient operating temperature    
Construction and Control    
Cooling   
Actively controlled fan and Heat Sink
Tally light  
Multi-function button  
Touch Screen    
Power    
Input voltage  
Operating power    
Compatible batteries    
V-Lock / Anton Bauer Gold Mount via XLR terminal, (optional mounting plates available), 95Wh+ recommended.
Battery voltage  
Battery Run time (Record)    
Depends on Watt Hours specification of the battery used
Battery Run time (Monitor only)    
Depends on Watt Hours specification of the battery used
Continuous power    
Dual Battery input via dedicated 4-pin XLR
DC in connector    
Dtap    
Via optional D-Tap to 4 Pin XLR cable. 
Display    
Touchscreen    
SuperAtom IPS panel (capacitive touch)
Size    
Resolution    
PPI    
Bit depth    
Backlight Type    
Optically bonded quantum dot
Brightness (cdm2 / nits)    
1200nit (+/- 10% @ center)
Aspect ratio    
De-interlace mode    
Color Gamut    
Calibration support  
 Atomos Calibrator with Calibrite ColorChecker Display Pro or ColorChecker Display Plus
Color Pipeline    
Gamma    
Sony SLog / SLog2 / SLog3, Canon CLog / CLog2 / Clog3, Arri Log CEI160 / LogCEI200 / LogCEI250 / LogCEI320 / LogCEI400 / LogCEI500 / LogCEI640 / LogCEI800 /LogCEI1000 / LogCEI1280 / LogCEI1600, Panasonic V-log, JVC JLog1, Red LogFilm / Log3G10 / Log3G12, FujiFilm F log, PQ (HDR10), HLG, Nikon N-Log
Gamut    
BT2020, DCI P3, DCI P3+, DCI p3 65, Sony SGamut / SGamut3 / SGamut3.cine, Canon Cinema, Panasonic V Gamut, Arri Alexa Wide Gamut, Rec709, JVC LS300, F-Gamut, Red DragonColor / DragonColor2 / RedColor2 / RedColor3 / RedColor4 / RedWide
3D LUT Display    
3D LUT Output  
3DLUT 50/50    
Monitoring Modes    
Native/ 709 / HLG / PQ / 3D LUT
HDR output Conversion  
Color Management    
Calibration  
 Atomos Calibrator with Calibrite ColorChecker Display Pro or ColorChecker Display Plus
Display Controls    
Backlight, Lift, Gamma, Gain
AtomHDR  
 Built in Technical Log to HDR EOTF
3D LUTs    
Display, monitor and output, Record, Load via SSD
Legalize    
Full to Legal conversion available on Input
Video Input    
HDMI    
HDMI RAW  
SDI    
4 x 3G SDI, with 2 x 12G SDI backward compatible, auto-detection
SDI RAW    
Apple ProRes RAW up to 6Kp30
Bit Depth  
8/10Bit Video / RAW up to 12Bit
Video Chroma Subsampling    
HDR  
Metadata    
SDI    
File Name from Arri, RED. RAW - white balance, Exposure Index, Shutter speed/angle, Iris F stop, ISO, Gamma, gamut
File Naming    
Standard  
Via SDI    
Video Output    
HDMI    
SDI loop out    
1 x 12G SDI Backwards compatible, Auto-detection. Levels A and B are selectable
SDI Playout    
1 x 12G SDI Backwards compatible, Auto-detection. Levels A and B are selectable
Video Chroma Subsampling    
Bit Depth    
Web Streaming    
USB UVC    
Optional via ZATO Connect / USB Stick
Video Signal Conversion    
HDMI to SDI    
SDI to HDMI    
Audio In/Out    
Audio Quality    
Audio Codec  
HDMI    
8ch 24Bit, input dependent
SDI    
12ch 24Bit, input dependent
Analogue Audio in    
Analogue Audio Out    
Speakers    
Headphone out    
Timecode / Sync    
Embedded    
Time of day    
LTC    
LTC via BNC input in Record mode
Genlock    
Resolution and Frame Rates (Record, Monitor & Playback)    
4k DCI    
4k UHD    
2K DCI 2046 x 1080    
FHD 1920 x 1080 Progressive    
FHD 1920 x 1080 PsF    
FHD 1920 x 1080 Interlaced    
1280 x 720p    
6K RAW    
4K RAW    
2K RAW    
Recording CODEC    
CDNG  
Apple ProRes RAW    
ProRes RAW, ProRes RAW HQ up to 12bit 6Kp30 / 4Kp60
Apple ProRes    
Apple ProRes HQ / 422 / LT up to 4Kp60
Avid DNxHD    
Avid DNxHR    
Playback    
Playlist    
Yes, Create custom playlists from full or sub clips
Loop    
Yes, with user-customizable in/out markers
CDNG    
Apple ProRes Raw    
Yes, recorded clips with linear PCM
Apple ProRes    
HQ / 422 / LT - Yes with linear PCM
Avid DNx    
DNxHR / DNxHD - Yes with linear PCM
Monitoring    
SDR    
HDR    
De-Interlace    
Recording functions    
Pre-roll record  
 Yes (HD 8s, 4K 2s) - Not available in RAW
ISO Record  
 4 x ISO up to 1080p 60 (3G SDI Level A ONLY)
Switched Program Record    
Timelapse    
Multi-Input / Switching    
SDI A/B toggle  
Yes, supports up to 12G SDI per input
Dual Input display  
Multiple SDI input    
Up to 4 x up to 1080p 60 (3G SDI Level A ONLY)
Multiview Display    
Input transitions    
Auto or manual XML transition
Input Switching    
Supported media    
Master Caddy I    
SSDmini    
Yes (AtomX SSDmini handle required)
CFast II    
File System  
Interface  
Master Caddy III    
On-screen tools    
Waveform    
RGB parade    
Vector scope  
1 x Zoom    
Yes. 1:1 Pixel mapping for 4K
2 x Zoom    
Focus peaking    
Color selected / threshold setting/color/Mono/edges only
False color    
Zebra    
Isolate color channel    
Cine Frame Guides    
2.4:1, 2.35:1, 1.9:1, 1.85:1, 4:3
Social Frame guides    
Safe areas    
SMPTE frame size – Action and Safe
Grid markers    
Anamorphic de-squeeze  
 Display 1.25x, 1.33x, 1.5x, 1.8x and 2x
Display Flip    
False Color    
Onboard Signal Processing    
4K UHD Downscale for HD    
DCI Crop    
Loop out - 17:9 to 16:9 Crop
I > P    
PSF > P    
24/25/30pSF > 24/25/30p (2:2 pulldown)
Remote control    
HDMI  
 Auto HDMI Trigger, Supported Protocols - Canon, Sony, Atomos Open Standard
SDI    
SDI trigger, camera selectable
Serial 2.5mm Jack    
LANC control and calibration via optional USB to serial cable
Cut & Tag    
FCP XML    
Cut tag EDL and Multicam with transitions in FCP XML
Supported Applications    
XML    
Apple ProRes RAW    
Apple Final Cut Pro, Adobe Premiere, Avid Media Composer, Grass Valley Edius, ASSIMILATE SCRATCH
Video Codecs    
All applications with support for Apple ProRes and Avid DNX in .MOV wrapper
Warranty    
Standard  
Extended    
Target use / User    
Cinema    
Director Monitor    
Mixer/Switcher/ProAV    
Rack/OB    
DIT/Video Village    
Pro Video  
Editor/Colorist    
Share
View full details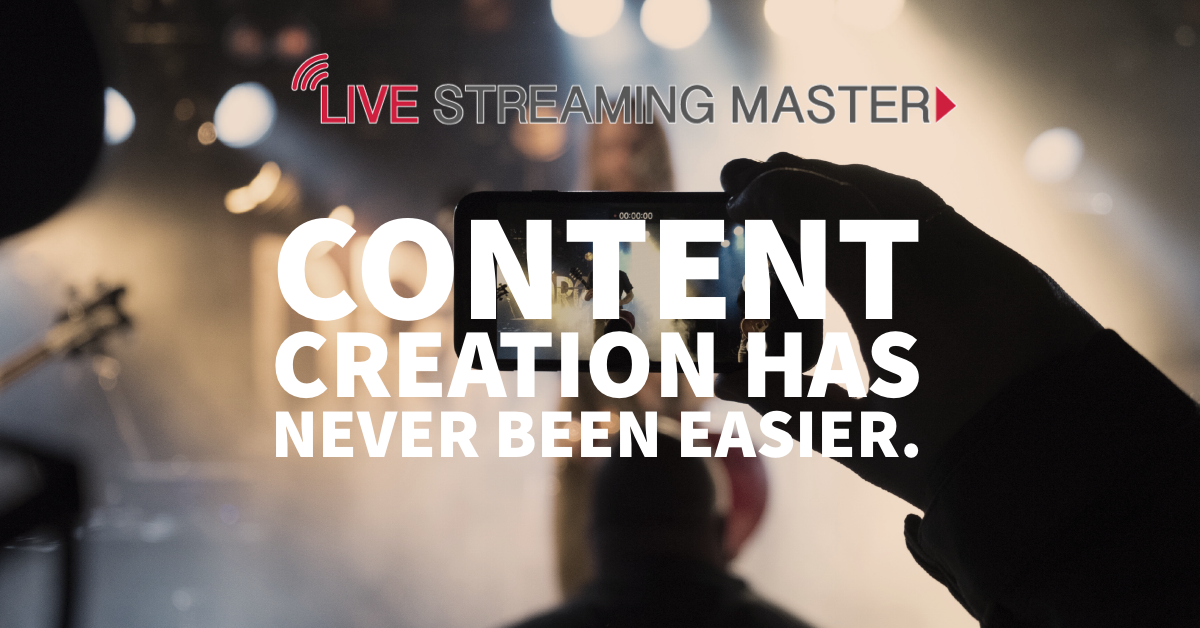 Best Brands at a great price
Each product is picked from the highest quality manufacturers for you to have quality productions for your business.
Shipping Available Nationwide in the 48 States

Within the US we offer quick shipping of your products. We will offer Free UPS Ground on all stocking orders of $1,500 or more shipped to your location in the Continental US where UPS Ground delivers. Drop shipments do not qualify for free shipping offer. Some exceptions may apply, contact us for more information.

Warranty

Each product has a manufacturers warranty. Please check their websites for details.